IN BOB'S OWN WORDS
My Dad started this company 50 years ago. He started L. Marki as a small excavating business doing projects for residential customers. Dad took pride in his work. He was fair and honest with his customers. As a result his reputation grew and so did his company. I joined Dad in 1980 and learned a lot from him. I followed in his footsteps by sharing his pride in a job well done. L. Marki has always been known for excellent workmanship, done at a fair and reasonable price.   After all, our name is on every job! We want our customers to be with us for the long haul, we're not satisfied with a project until they are. And, should any unforeseen problems arise after the job has been completed, our customers know we will stand behind our work, and we will be there to take care of their needs.
After 22 years, I was pleased to have my son, Rob, join us. He is now our Project Manager. And, between Rob and me, one of us is always active on our job sites. Rob has the same customer service, "can-do", attention-to-detail attitude as his grandfather had and as I do today. We make a darn good team.
Our three generations of experience and knowledge allows us to work closely with engineers and architects to decide on the best methods and solutions to complete a project, always keeping in mind the most cost effective route to take. Over the years we have developed great relationships with manufactures and suppliers. And, they give us fast, reliable service and delivery. It's just one more perk for having an honorable reputation.
WE GO THE DISTANCE!
Marki and Son travel a great distance for our customers. We accept projects throughout a large portion of northeastern Pennsylvania, including, but not limited to: Carbon, Lackawanna, Lehigh, Luzerne, Monroe, North Hampton, Pike and Wayne Counties along with a few counties in Northwest New Jersey.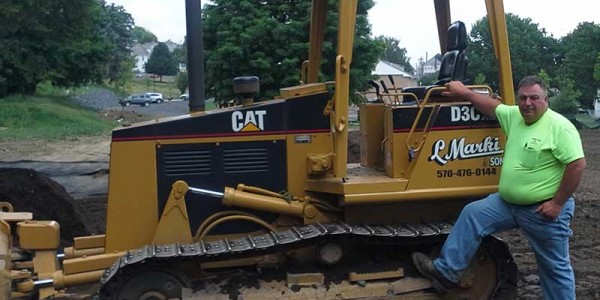 Bob Marki



President
Bob joined his father's small residential excavating business in 1980 to continue offering their customers in northeastern Pennsylvania high-quality workmanship at fair and reasonable prices. Bob's involvement allowed them to expand their services; and as their excellent reputation grew, so did their company. Under his leadership L. Marki and Son has grown to become an all-encompassing excavating company with the equipment, knowledge and experience to handle a multitude of services.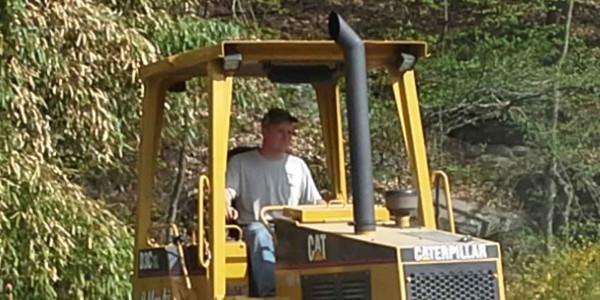 Rob Marki
Project Menager
Rob Marki joined his dad, Bob Marki, in 2002 making L. Marki and Son a three-generation strong company. Like his father and grandfather, Rob maintains high standards for personal customer service and excellent workmanship. He is an "active" Project Manager and can be found working "on the job" every day. His presence allows him to easily interact with engineers and architects as a job progresses. Rob has proven to be a great addition to the organization.