During my forty years in the construction industry, thirty of them as an owner of construction management/general contracting firms, my team and I have completed scores of industrial, institutional, commercial and multi-family residential projects. Over those years, we have had the pleasure of dealing with many quality trade contractors. Seldom do you find a firm with exceptional product delivery, commitment to excellence, reliability and trustworthiness deserving of a testimonial such as this. L. Marki & Son, Inc. has earned that respect from us at Nu Cor Management. Bob Marki, his son Bob and their crews exemplify "the old school business philosophy" in that they get the job done right, always on time and at a fair price. We have worked with the Markis many times on both large and small projects and look forward to many future projects together.
John Goffredo, President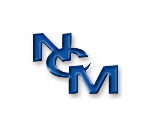 Nu Cor Management
I have been working with L. Marki & Son, Inc. for the past 15 years. They have completed road paving, parking lot paving, and townhome community paving projects. They have also completed water main construction and commercial site development for us. Bob and his men have a "can do" attitude which produces a competitively priced, quality product, safely and on time. I would highly recommend L. Marki & Son for any project of any size.
Jeff Siglin, Project Manager
Rio Vista Management
Rio Vista Management