Premiere Marble, Pen Argyl, Pa.
We handled this project from beginning to end. It started with our crew clearing trees, shrubs and over 1,000 tons of boulders from the property and assuring that the land was graded properly. Assessing the swale line indicated the needed to install large underground pipes to properly handle drainage. We have the equipment and the expertise to handle this type of system with ease. Our large equipment was brought in to excavate for the foundation. After which, we successfully connected the new facility to the municipal sewer line. And, to protect the town line from receiving any small marble chips that potentially could pass into their system, we installed a Grease Trap Separator. The connection of water lines and gas lines were also expertly accomplished by our team. We returned after the building's construction to complete the job by paving and lining the large parking lot and adding the necessary curbing. Another job well done!
Initial excavation cleared the site making way for a building and a parking lot.
The building foundations were dug.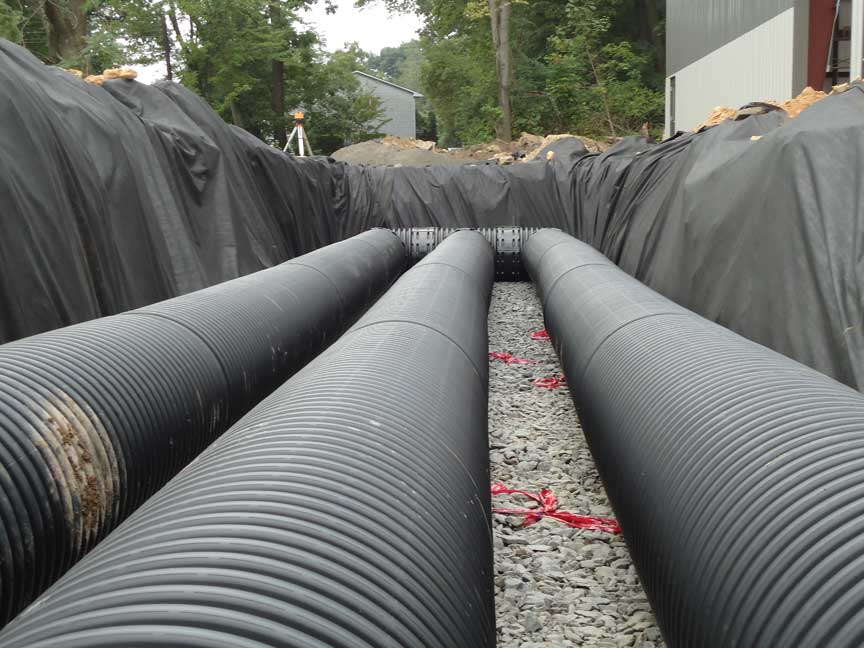 To assure proper drainage, a channel pit was dug and lined. Then large pipes were installed and tied into drains.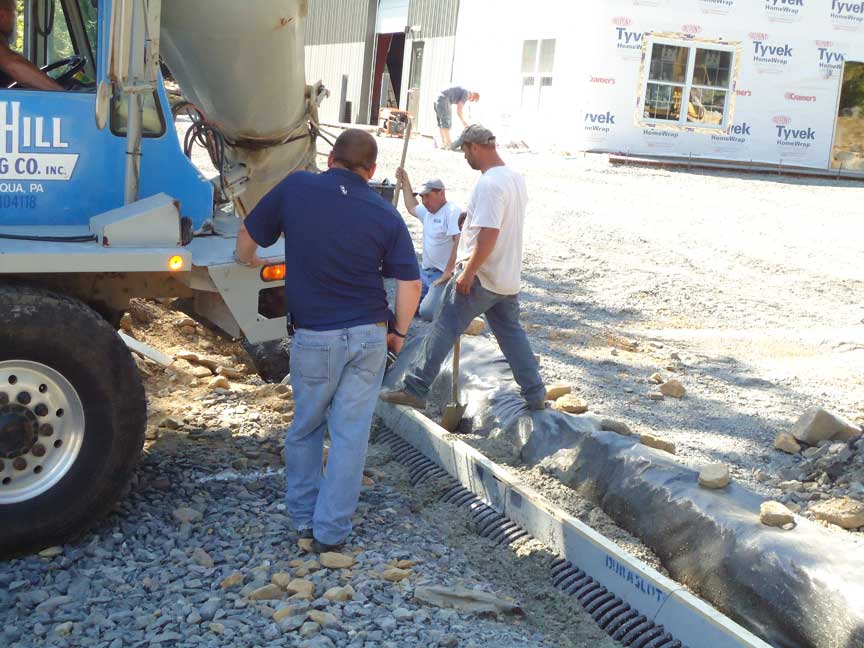 Finishing the project included pouring concrete for the curbing and sidewalks.
Water, gas and septic hook ups were accomplished.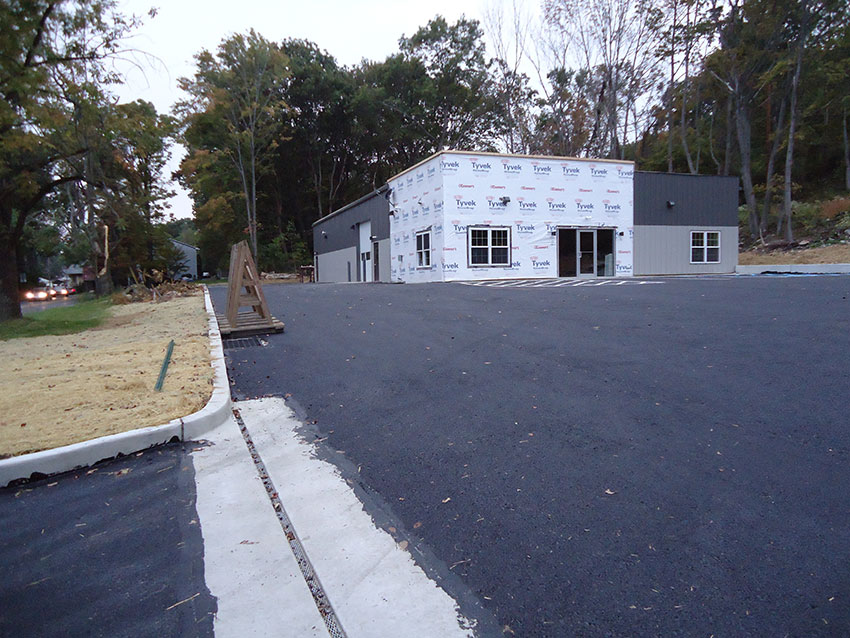 The final part of this project included paving the parking lot, spreading top soil and seeding for grass.